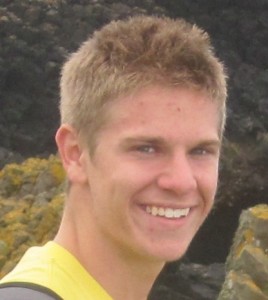 Hello 2011 ILE'ers!
You are all about to embark on one of the greatest adventures of your lifetime: Exploring the Emerald Isle! I'm PK Creedon and I had the pleasure of traveling all over Ireland last summer with the Irish Life Experience. I am completely jealous because I wish I was going back with you guys again! I wanted to provide a couple packing tips and suggestions before you guys depart in a few short weeks!
1. Have fun. Do not let any little things spoil the short time you all have there! It goes by so quick!
2. Bring an open mind. When consuming food-it may not all taste particularly delicious, but it helps you become more acclimated to their culture and it is better for you, too!
3. Do NOT over pack. Your suitcase will literally double in size after the first week of souvenir shopping.
4. You will hit souvenir shop upon souvenir shop. Only buy things you LOVE.
5. Visit an Internet Café once or twice to update friends and family back home. They are really easy to find!
6. Bring car ride games! Boggle, Bananagrams, a deck of cards, or Catch Phrase (But don't forget to take the batteries out of that game-otherwise it will sound like a bomb is going off on the plane if it goes off and you might lose your life). We spent the majority of our down time tossing a frisbee or playing a ton of different card games!
7. Possibly weigh your luggage ahead of time so you have a general idea if you will have to pay extra money for your suitcase. It may be cheaper and smarter to bring two suitcases instead of paying for one that is over weight.
8. Bring a rain jacket and umbrella. The weather was beautiful last summer, but rain is sporadic.
9. Tell your parents to not miss you too much! Mine were always checking the ILE Blog! Taryn does a great job of updating them on everything!
RULE NUMBER 10. Sing on the bus rides! Take a bagillion photos! Laugh until you cry! Cry until you laugh! Don't miss home too much! It's only a month and the people you're traveling with will become family! Have a blast!