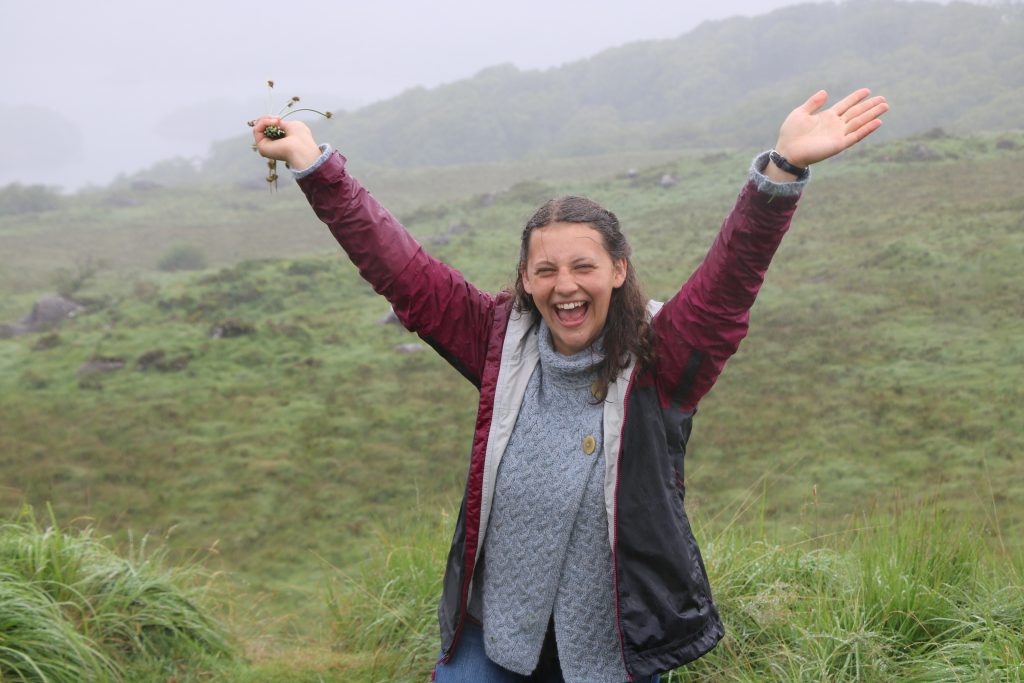 Hello everyone!  My name is Natalie Anne Helser, and I had the absolutely wonderful pleasure of attending ILE in 2022!  I am 17 years old and am a Senior at St. Ignatius High School.  I live on a farm, so I just love all things plants and animals!  I raise and breed ducks, farm with big, goofy draft horses, and also love doing anything creative!  Whether it's sitting in a tree whilst writing poetry or a story, or being captivated by some wonderful book or imaginative art project, I love it all!  I am also really obsessed with Harry Potter and about a million other fictional worlds.  If you do not find me doing any of those things, then I am definitely out hiking or backpacking in the woods and mountains, swimming, singing and acting, sewing or attempting to knit a sweater or some socks, baking and cooking with fresh food from our garden, or finding some new, interesting, obscure hobby! 
The magic and wonderment you feel in Ireland-it is truly indescribable.  Words, poetry, music or songs, books-or even a collection of books-truly can not properly describe the Emerald Isle.  Not a day-not even an hour-passes by where I do not think of the ILE, the family I made there, and the hilarious, ridiculous, meaningful memories.  I will be weeding in the garden and suddenly remember snippets of things: Making boxty and bacon and scones, exploring cobbled, bunting-strung streets and long-lost castles, stumbling and grinning my way through one of Clare's céilí dances, late-night singing and guitar playing with Kaylee and my friends, searching for rushes to make Brigid's Crosses with, and-of course-the magical awe that just encapsulates all of the ILE and Ireland.  The people you meet on the Irish Life Experience are not just like your family; they are your family.  The counselors, Taryn, your roommates, your friends-you all just become one huge, happy, goofy family-and those relationships will stick around forever. 
Going on the ILE was the greatest decision of my life, and I truly hope you will all choose to make that same, miraculous decision as well!  It is 101% worth it-you may feel apprehensive, or a little homesick, or a million other emotions-but I guarantee you0you will never regret it, and you will have the summer of a lifetime.  Truly! Coming home, I was more homesick for Ireland than I was for home whilst I was there!  The 3 ½ weeks spent on the Emerald Isle fly past, and you will wish you were there for months and months!  Upon arriving in Ireland, I felt-although I have never been there, or to Europe for that matter-as if I was coming home.  It was like taking a deep breath of fresh air, of feeling content with the world, of feeling and knowing that everything is0and always will be0absolutely, magically, perfect. 
Please, please reach out to me if you have any questions, or just want to chat about the ILE or Ireland!  The Irish Life Experience and Ireland hold such a dear, meaningful place in my heart, and I truly hope to help you make those special memories as well.  I literally talk about the ILE every single day to my Dad and brother-they would definitely love a break!  Do not hesitate to reach out to me, I will always answer any questions or chat about whatever!!!