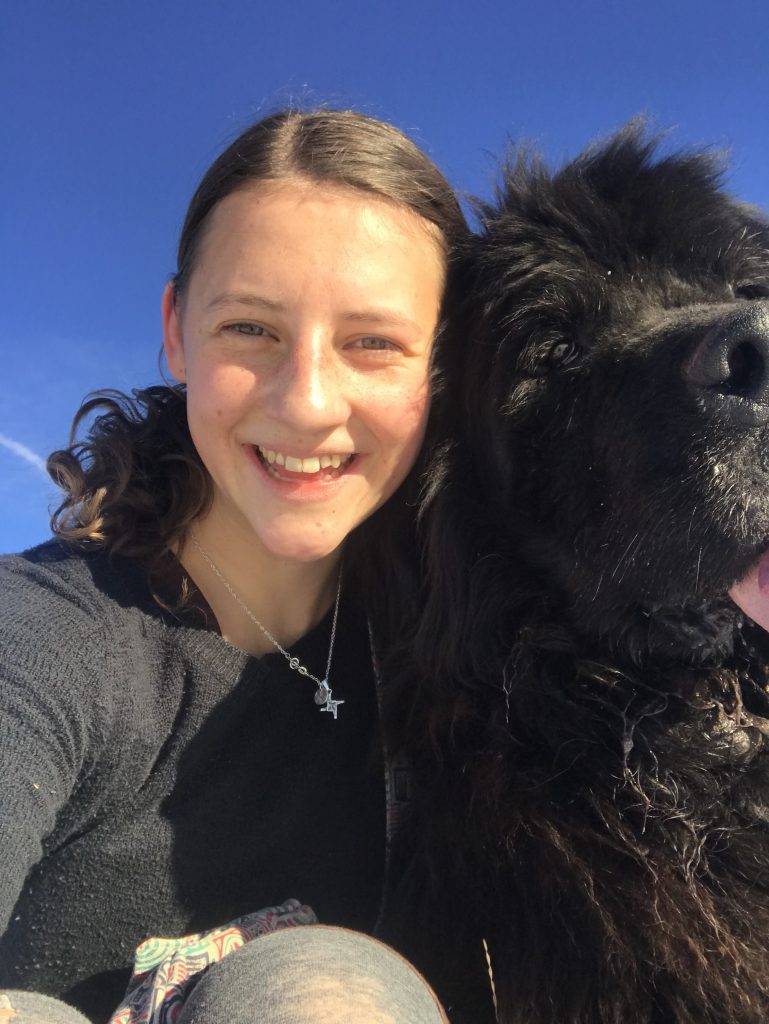 Hello, Everyone!!!
My name is Natalie Helser, and I am just OVER THE MOON to be joining the Irish Life Experience 2023 Program this summer as a Junior Counselor. (I will also be blogging!)  I went on the Irish Life Experience in 2022, and it truly changed my life-so I really could not be more enthralled to be returning to one of my favorite places in the whole wide world. 
I live on a tiny organic farm in the even tinier town of St. Ignatius, MT, where I and my family raise Scottish Highland cattle, chickens, ducks, Kune-Kune pigs, and our four draft horses, which we also use for farming.  I just recently graduated from high school, and will be taking a gap year this summer.  After the ILE, I will be staying in Europe-farming and backpacking my way across England, Germany, Spain, and France.  Upon returning, I will be teaching a group of elementary-aged kids, working on churning out rough drafts of my novels, and farming.  Come the Fall of 2024, I will be attending the University of Montana to study Musical Theatre, Irish, Spanish, and Filmmaking.
When you can not find me out in the garden or working with the horses, I will be somewhere else outside-backpacking, camping, downhill skiing,  hiking, running, or swimming.  I also find great joy in attempting some new creative endeavor-knitting a sweater or pair of socks, sewing, botanical illustration, singing and acting, conversing in Irish and Spanish with my friends, writing some poetry or a new idea for a novel, or voraciously re-reading some of my favorite book series. 
I look so dearly forward to whatever adventures lay ahead-it is going to be the most incredible summer, and I just can not wait to meet everyone!