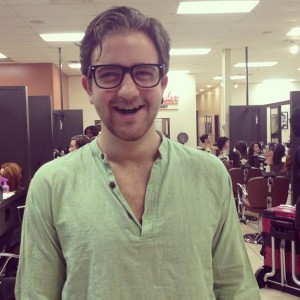 Hey Y'all!
I'm Miles Bryan from Anderson, South Carolina. I have a degree in Spanish and International Trade from Clemson University and I am a a High School Spanish Teacher.
My grandparents on my dad's side love to read books and are some of my biggest supporters. My grandfather knew he was of Irish descent and started looking into his heritage online and learned a ton about our family's history. He decided that he could never do the Emerald Isle justice by talking about it, so he made the decision to send all of the Bryan grandchildren to Ireland through the Irish Life Experience. I was fortunate enough to be able to go as a student in 2008 and had the time of my life. I went with a few bags and a group of 46 strangers and came back home a month later with a newfound appreciation for Irish culture, countless pictures, unforgettable memories, and 46 new friends.
Six years ago was my younger cousins' year to go and I was a Counselor for them on the Program. I loved being able to hang out with my cousins for a month in one of the most breathtaking places on the planet. I had so much fun, that I decided to go back as a Counselor again, and again, and again and am now going to be teaching Irish American History this summer.
In my spare time, I love to play guitar, sing, play volleyball-basically anything with my friends. One of the things that I learned in college is that it's much more fun to be bored with other people than by myself, so I constantly surround myself with people who love to smile and enjoy spreading good vibes. For the past six years, I've been part of a high school ministry called Young Life at Walhalla High School and have been tremendously challenged and blessed. I love people a whole lot and I'm really looking forward to getting to meet everyone in a few short weeks!
Go Tigers!