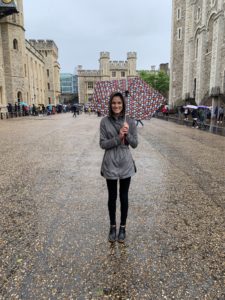 Hello ILE'ers!
My name is Jaiden Toth, and I grew up moving around Montana. My family eventually settled in Polson, Montana, where I was blessed with an angel named, Taryn Harrison. She is one of my best friends and ultimate inspirations in life. In 2013, she convinced me to be a student on the Irish Life Experience and that is where I found one of my greatest life passions. I not only fell in love with Ireland, but I fell in love with travel.
Since then, I have made it a goal to travel to a new country (More if possible.) every year. So far, my adventures have taken me to Japan, the United Kingdom, Canada, Mexico, Spain, France, and the one closest to my heart…, Ireland. To see and experience another culture is priceless knowledge. It is unlike anything you could ever learn in school or by reading a book. It teaches compassion, empathy, cultural acceptance, and the ability to love widely.
I had the experience of walking the Camino de Santiago with Taryn and my mother, who had never traveled internationally. From the day we arrived to just ten days after, when we left, she had blossomed into a new person. I'm so excited to watch the 2019 ILE students flourish with this adventure of a lifetime.
My second passion is cooking and baking. I currently live in Coeur d'Alene, Idaho, and my present life venture is working towards opening my own bakery. As of right now, I do small orders out of my home for weddings and parties all while working a full-time job.
My favorite cliché life motto: Don't count the moments, make the moments count.
I am beyond excited for the ILE summer of 2019, so let's make the moments count!