Good morning good morning good morning!!! I hope everyone is doing just wonderfully. Today was yet another day of skies bordering on the promise of drizzly storms or warm golden sunshine, but it seemed to finally compromise by being a slab of solid gray slate above us, broken up by an occasional mound of dark cloud.
Everyone took a well-needed day of rest around King's Hospital, where we had our second-to-last day of classes 🙁 Everyone is just devastated! 
After Máire's fantastic tutelage, everyone headed to tea—where we had, as always, a wonderful meal made by the wonderful King's Hospital chefs. Then, everyone was VERY excited to attend a Gaelic football workshop, put on by our one and only Máire! (For those of you who don't know, Máire is the captain of her county's (Meath) Gaelic Football team, and she plays in the semi-finals this Saturday! She is basically a celebrity here. She is also a wonderful teacher, and at the end of the hour-long workshop, everyone was playing Gaelic Football like pros! After learning how to kick, throw, and 'solo' the ball, we divided into teams and played an epic match. Everyone finished with smiles on their faces, and most people were talking about how they wanted to buy Gaelic footballs to bring home.
Our wonderful Carlos also hosted a fantastic workshop today! "History of Irish Breakfasts." The kids learned about how and why a full Irish breakfast came to be (they were usually so big and full of lots of protein like eggs, sausage, bacon, and black pudding (blood sausage), because farmers would eat them before a big work day in the fields), and in Killarney, Carlos is going to make the kids a big Irish breakfast! Yay!
We have something very exciting happening tonight—the annual ILE Talent Show!!! Whoop whoop!!! So, while we had some free time before dinner, some kids deigned to practice their wonderful talents. Some others also headed to The Liffey Valley Shopping Centre to stock up on more snacks or chocolate, or perhaps some other things. And lots of our kids are bookworms, so Cassidy, Ana, and Clare stocked up on some great books.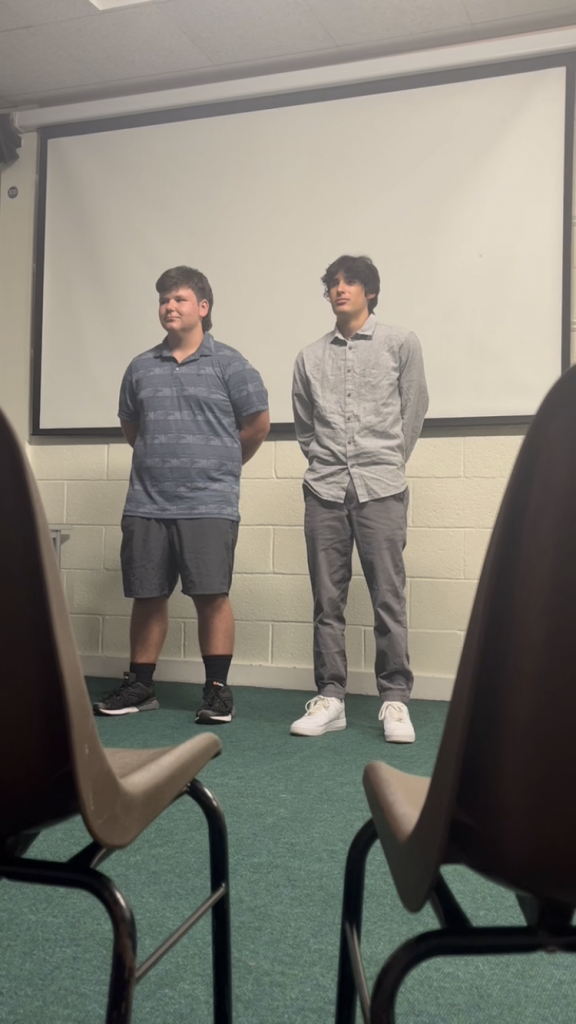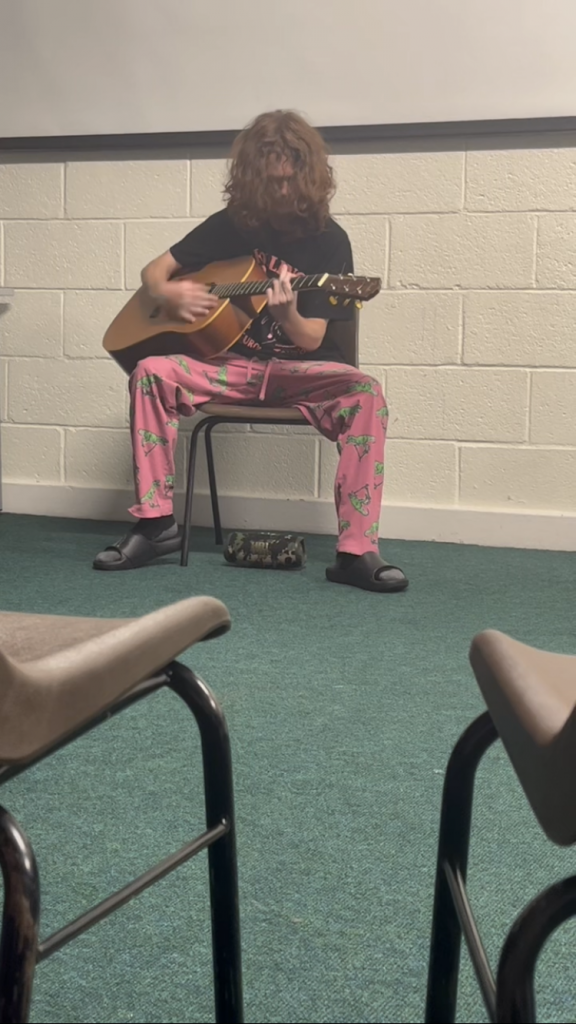 After tea (a wonderful meal of spicy-ish paprika potatoes, salad, a bread roll, meatloaf, and a brownie), everyone had Drama before the Talent Show. This is very exciting, as it is our last organized Drama session before the presentations on Friday! Everyone is hard at work. 
Then, drum roll…drum roll…the moment we've been waiting for…THE TALENT SHOW! Wow, everyone is very talented on the ILE! We were graced with a prefect mix of beautiful, hilarious, and impressive performances. Lydia, Clare, Ana, and Cassidy made a slideshow called 'how each person in the ILE would die if they were in the Hunger Games.'  Paul Boyle and Nic did a karaoke to the song 'Tequila,' which raised quite a lot of laughs. Michael and AJ did a skit/karaoke to 'Let it Go,' Aspen and Adi sang a GORGEOUS French duet, Eddy improvised a guitar solo, and even the counselors did a little skit and song. All around, everything was very impressive. 
And still, the night was not yet over! Everyone was mysteriously and mildly confusedly called back to the classroom about 30 minutes later by Mark. Turns out, Mark had surprised everyone by downloading the movie 'Cool Runnings,' and told everyone to go get their PJs and pillows and duvets, and that we were all going to have a PJ movie party of sorts. It was very sweet of Mark to do that, and certainly a memory that no one will forget. Especially when Strider and Taegen could practically recite the whole movie, and when Mark discovered trail mix for the first time. 
After the movie, everyone stumbled to bed, full of happiness and gratefulness and a million wonderful things, feeling completely content in this beautiful little place. 
Thanks, Mark!