Hello friends and family! Thank you for staying tuned along our journey through Ireland. We have been busy bees the last couple of days, so I am catching up with this post, covering the events of 7/2/19 and 7/3/19.
The first half of Tuesday the kids took classes. They covered more Irish History with Michael and ended with a fun Irish culture class with Taryn. She brought popular Irish snacks, food, and candy for the students to try. The Bla, soft dinner rolls from Waterford, and candies were undoubtedly the favored food items. Those who braved it, got to try blood sausage, and no one wanted seconds…
We gathered in the cafeteria for a hearty lunch at 1:00 PM, cooked by our lovely Waterford lunch ladies. Following, the kids endured my scone baking workshop, and they did so well! They turned out so beautifully, in fact, the best that the ILE students have made in the last few years.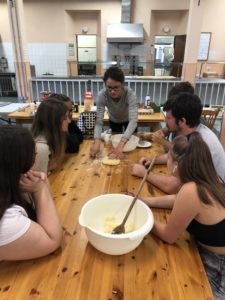 Until dinner at 5:30, the students had free time in Waterford. Most enjoyed the shopping at Penney's, a store similar to H&M and Forever 21, and the gelato! After dinner, we gathered for a couple evening activities. The group learned to make St. Brigid Crosses and ended with Minute to Win It games.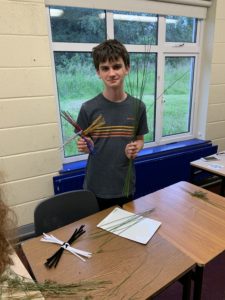 Today, we jumped onto the bus right after a quick breakfast. We drove to Kinsale, located in county Cork, touring Charles Fort. The tour was quick and then the kids had free time to tour the quirky little town.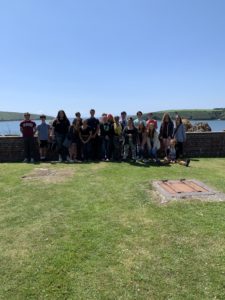 When the kids were ready for the next stop, we headed towards the city of Cork. Everyone was given 8 Euros for dinner, and they took off to explore the city at their own pace. We got back on the bus at 6:00 PM and took a two hour drive to Waterford. Tuckered out from the day, most of us, myself included, took a snooze on the ride home. It seems that it will be an early bedtime for all of us tonight.
Pictured: Our loved little Daniel (Benny the Jet as we call him.)