April 2015 - Irish Life Experience
Introducing Kent Luetzen-Your 2015 Male Counselor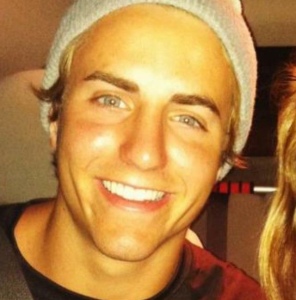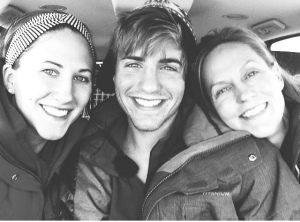 Raised in the quiet state of North Dakota, Kent was ready to get out and explore the rest of the world. He got his first international experience when he was a junior in high school, where he spent three weeks traveling Italy with his family. Since then he has been infected with the travel bug. During college, at the University of North Dakota, he was involved with the Study Abroad Program. He spent six months in Australia and fell in love with surfing, marine wildlife, and the beach. After graduating college in 2014, he spent the summer in Norway where he was a contestant in Norway's number one reality show, "Alt For Norge."
Besides traveling, Kent enjoys photography, watching movies, skiing, camping, music, social media, and being outside in the sun. Some random facts about Kent are that he likes watching the Bachelor and Survivor, he is claustrophobic, he is good at impersonating people's dance moves, and he likes the smell of dirt.
He currently lives in Polson, Montana working in Special Education at the the Polson Middle School. In his future, he plans on working behind the scenes in film and TV as a Production Assistant. Kent is very excited to be a part of #ILE15 this summer and can't wait to make some amazing memories!
Introducing Kate Vaughn-Your 2015 Female Counselor
Hi ILE'ers!
I'm Kate Vaughn from beautiful Butte, Montana. I graduated from the University of Montana Western last May with a degree in Elementary Education and a minor in Special Education. Teaching seems to run in my family. My mom is an amazing Second Grade Teacher and my grandmother was a Kindergarten Teacher. Currently, I teach K-6 Special Education. Teaching is my passion in life and I love my job!
When I'm not working, I keep myself busy by volunteering. I have been active in the Shop with a Cop program for over nine years, taught tap, jazz, and lyrical at a local dance school for two years, and coached elementary track this last spring. I have found that working with kids is the most rewarding thing for me and that is why I have dedicated my life to it.
I come from a big Irish family and my grandparents decided that it was crucial for all of their grandchildren to have the opportunity to experience the culture of Ireland firsthand. In 2008, I had the most memorable time of my life on the Irish Life Experience. That summer was filled with more laughter, memories, and friendship than any other summer that I have experienced.
I love to make the most out of life. Life is too short to live it without laughter and adventure. Last summer I was honored to be a part of the 2014 Irish Life Experience Team and decided I wanted to come back for #ILE15. I can't wait to meet you this summer.
See you soon!
Introducing Casey O'Connor-Your 2015 Female Counselor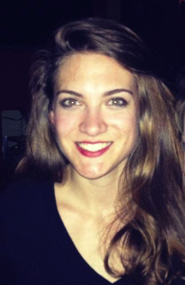 Casey began Irish dancing at the age of nine. Her love for Irish dancing inspired her love for Irish music and so she picked up the fiddle at the age of eleven. As a teenager, she filled her time with dance lessons, competitions, and would most likely be found sitting at home playing her fiddle instead of out at a party.
The summer before her senior year of high school, Casey participated in the 2004 Irish Life Experience Program, which to date is still one of the greatest and most memorable (Magical, adventurous, and happy…) summers she has ever had!
She studied abroad at the National University of Ireland, Galway, in 2007 and graduated from the State University of New York, Fredonia, in 2009. Casey currently resides in Baltimore, Maryland where she owns and operates The O'Connor School of Irish Dance (One of the ILE's wonderful partners.). She is a Nanny in Baltimore, still plays her fiddle here and there at local Irish pubs, and spends time with her adorable cat, Molly.
Casey was a Counselor for the ILE last summer and is thrilled to be a part of the #ILE15 Team! (And can't believe it has been 11 years since she went herself in 2004! Neither can Taryn, as she feels pretty old right now.)
Introducing Miles Bryan-Your 2015 Irish American History Teacher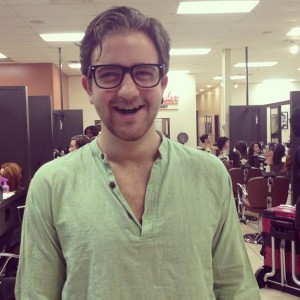 Hey Y'all!
I'm Miles Bryan from Anderson, South Carolina. I have a degree in Spanish and International Trade from Clemson University. I aspire to be a High School Spanish Teacher, so I will be going back to school in the Fall to pursue a degree in Secondary Education.
My grandparents on my dad's side love to read books and are some of my biggest supporters. My grandfather knew he was of Irish descent and started looking into his heritage online and learned a ton about our family's history. He decided that he could never do the Emerald Isle justice by talking about it, so he made the decision to send all of the Bryan grandchildren to Ireland through the Irish Life Experience. I was fortunate enough to be able to go as a student in 2008 and had the time of my life. I went with a few bags and a group of 46 strangers and came back home a month later with a newfound appreciation for Irish culture, countless pictures, unforgettable memories, and 46 new friends.
Two years ago was my younger cousins' year to go and I was a Counselor for them on the Program. I loved being able to hang out with my cousins for a month in one of the most breathtaking places on the planet. I had so much fun, that I decided to go back last summer as a Counselor again and am now going to be teaching Irish American History this summer.
In my spare time I love to play guitar, sing, play volleyball-basically anything with my friends. One of the things that I learned in college is that it's much more fun to be bored with other people than by myself, so I constantly surround myself with people who love to smile and enjoy spreading good vibes. For the past four years, I've been part of a high school ministry called Young Life at Walhalla High School and have been tremendously challenged and blessed. I love people a whole lot and I'm really looking forward to getting to meet everyone in a few short weeks!
Go Tigers!