April 2013 - Irish Life Experience
Dublin Rock-n-Roll Half Marathon Donation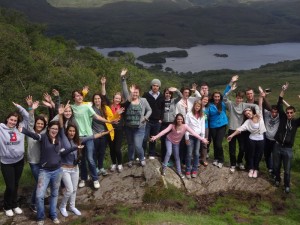 Céad Mile Fáilte (A Hundred Thousand Welcomes) to the Irish Life Experience, a summer study abroad program in Ireland offered to both American and Canadian High School students.
Over the course of four weeks during the summer in Ireland, high school students are introduced to its magical landscape and rich heritage through a variety of workshops, classes, and tours. Emphasizing culture, education, travel, safety, and fun, our programs insure a unique and unforgettable journey for every student.
Through generous donations, the Irish Life Experience has been able to afford the opportunity of academic travel many students and young people who have not been financially capable of joining our programs on their own.
You can help change and shape a young person's life with a donation of any amount. Please consider helping our young people learn about the Irish culture and traditions, travel the exciting towns and landmarks of Ireland, and appreciate the Irish heritage.
Jaiden Toth Goes to Ireland!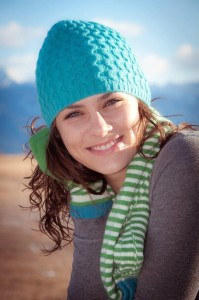 Hey Everyone!
My name is Jaiden Toth. Since I was little, I have always dreamt about traveling the world. Now, it finally seems my dream might come true, as I have been given the opportunity to participate in the Irish Life Experience.
I am sixteen years old and currently a Sophomore at Polson High School in Polson, Montana. I have been involved in many extracurricular activities throughout the years. I was recently elected to serve as my Sophomore Class President for Board of Governors and I am an Honor's student maintaining a 4.0 GPA. However, my love and passion is for sports. I have played Basketball, Softball, and Volleyball throughout the years. During most of my summers, I play ASA (Amateur Softball Association) Softball, which is an elite traveling team. I also play in an AAU (Amateur Athletic Union) Mission Valley Volleyball Team as the setter.
I live with my two wonderful parents, older and younger brother, and my dog, named Tex.
My father is a history teacher, so he has taught me a lot about the past. Learning about different cultures has always been important. While I am in Ireland, I will be attending fun classes and workshops, as well as going on various tours. I will learn first hand about Ireland's history.
There are numerous reasons why I would love to partake in this once in a lifetime journey. I really look forward to seeing all of the beautiful sites and this would be a life changing experience. I want to become a worldy person, and to do that, I need to trek the globe to be acquainted with all walks of life.
It would be a dream come true to see the Emerald Isle, but I would need your help to get there. Please consider making a donation to help me participate in the Irish Life Experience.