January 2012 - Irish Life Experience
You're Invited to the Irish Life Experience and Irish Way Reunion!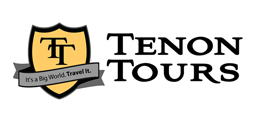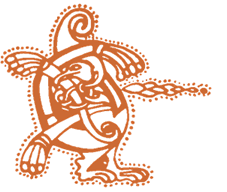 Tenon Tours is hosting the 1st Annual Reunion for all alumni of the Irish Life Experience and Irish Way summer programs. The event will take place in Boston in conjunction with the 4th Annual Irish Pub Challenge. To make the most of the weekend, we've included an all-year group dinner, duck tours, trolley tours and more.
Dates: March 9-11, 2012.
Highlights:
Two nights at the Omni Parker House.
All-Year Alumni Dinner and Social.
4th Annual Irish Pub Challenge (Over 21 Only).
Duck Tour of Boston.
Hop-On/Hop-Off Trolley Tour of Boston.
Register via Tenon Tours.
Here's the scoop:
Friday, March 9, 2012
Check-in to the Omni Parker House, the most historic hotel in Boston and Tenon Tours' Headquarters.
All Year Alumni Dinner and Social
Join fellow Irish Life Experience and Irish Way Alumni for an unforgettable evening. Reminisce about your magical summer in Ireland. From living around the country, to learning the Irish National Anthem in Gaelic class, to exchanging favorite scone recipes, to discussing hurling and Gaelic football techniques, to comparing drama stories, and to exploring and witnessing the beauty of the land first hand. Rekindle bonds with old friends, meet new friends, and share stories from the Emerald Isle over dinner, a pint of Guinness (if old enough), and possibly demonstrating "a haon, a do, a tri" jig.
Saturday, March 10, 2012
OPTION #1 (Over 21 Only)
Attend the 4th Annual Irish Pub Challenge as a warm-up to St. Patrick's Day. The largest pub crawl in Boston, and considered to be one of the Top Ten things to do around St. Patrick's Day. This even welcomed more than 2,500 people last year from three countries and 39 states.
OPTION #2 (All Ages Welcome)
Make a SPLASH! Super Duck Tours is the only amphibious tour to bring you through Boston Harbor, the doorway to the new world and the birthplace of American liberty and commerce. Alumni will see breathtaking harbor views and learn about waterfront history during this one of a kind land and sea tour.
OPTION #3 (All Ages Welcome)
Enjoy a custom trolley ride above traffic. The perfect way to see Boston and to learn about 400 hundred years of history. Alumni will enjoy an amazing two and a half hour fully narrated tour of Boston and Cambridge, including the only trolley tour of Harvard Square. Feel free to hop on and off and explore 21 Boston sightseeing attractions.
Register via Tenon Tours.
You can choose to sign up for all events, a few events, or nothing at all. However, if you can't attend we would like you to upload a picture or two on Tenon Tours' form from your magical summer spent on the Emerald Isle.
Introducing Shona (AKA Scooooones) Ní Luineachaín-Your 2012 Female Counselor
Born and raised in the Rebel County of Cork, it was only natural that Shona started playing GAA (Gaelic Athletic Association) from a very young age. Training for both local Camogie and Gaelic football teams, as well as taking up Irish dancing after school, Shona was always enthusiastic about participating in and learning about traditional Irish pastimes. She furthered her knowledge of the Irish language, songs, and stories from spending her summers in Irish colleges on the southern coast of Ireland. Having spent so long being as a student, Shona finally got the chance to work for an Irish College in Co. Kerry. Shona is now studying Business Studies at the University of Limerick, but got the opportunity to work for eight months in 2011 in Boston with Tenon Tours where she got to meet the fabulous Taryn and was first introduced to the Irish Life Experience. She is eagerly awaiting the summer of 2012 where she will finally get the chance to meet the entire ILE Team that help make this experience unforgettable and the new students that will be involved in this year's amazing adventure.